EDIT: our event for 2022 is now over. We will update this page for 2023 when it is ready – thank you!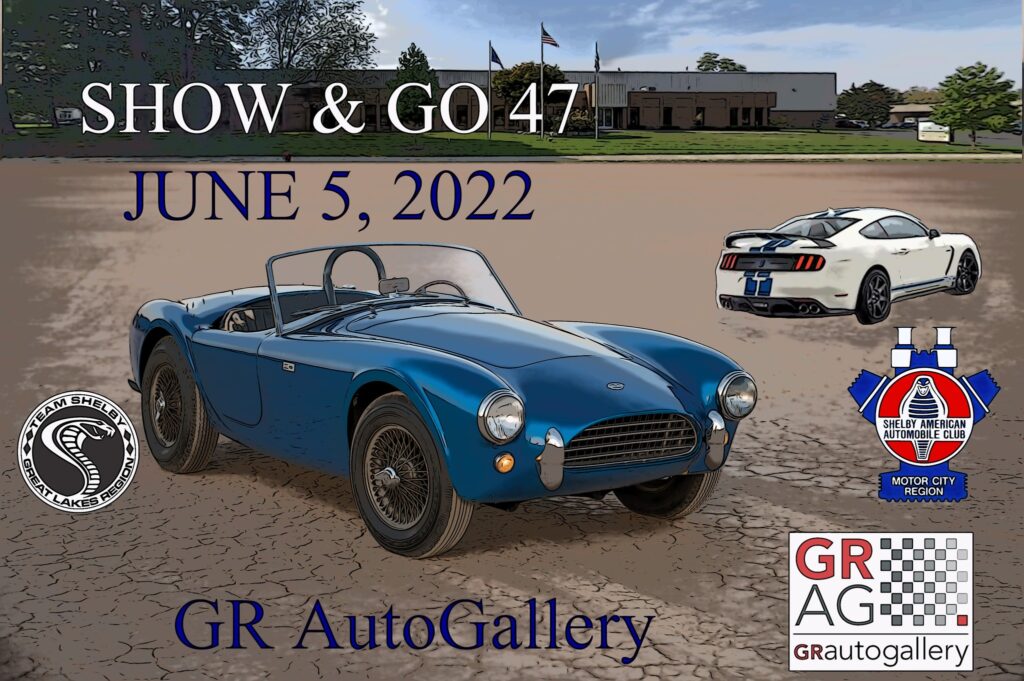 Register here to pre-register for SAAC-MCR's Show&Go car show on June 5rd, 2022! After you pay, you will be contacted with a few questions (preferred class, what car(s) you are entering, etc.)
This year, our show is at GR Auto Gallery in Commerce Charter Township. For more information, see this flyer on our main site.